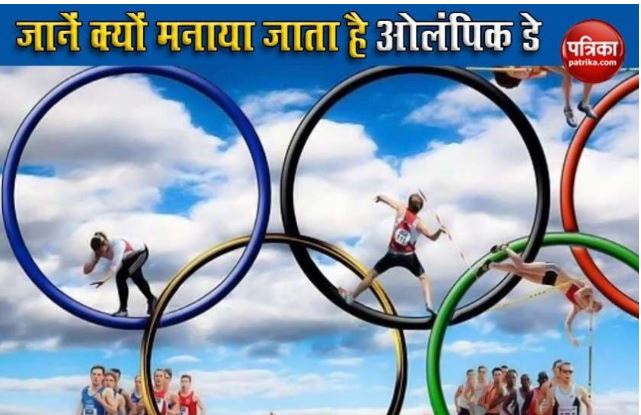 It is not necessary to be an Olympian to join Olympic Day. You can become a part of it by joining the Instagram page of an athlete or Olympics.
New Delhi: Like every time around the world, Olympic Day is celebrated on 23 June this time too. But due to the threat of Coronavirus epidemic, it has been organized a little differently this time. The Covid-19 pandemic is still under lockdown in a large part of the world. In this case, this time it has been made special through digital platform. This time players and people are doing digital workouts. This digital workout will last 24 hours. India Star Women's Shutler Olympic medalist PV Sindhu is also taking part in it. Let me tell you that PV Sindhu is the current world champion in women's badminton.
Shooter Pournima Zanane died of cancer at the age of 42, India has given many proud moments
You can also participate
Also Read: Ozil must give his best to reclaim Arsenal starting spot – Arteta
It is not necessary to be an Olympian to join Olympic Day. This time, to participate in this event, you can join the Instagram page of any players or Olympics and be a part of this festival. Today, star and veteran players from all over the world are doing online workouts at their respective homes. By connecting with them or on the Olympic Instagram page you can also do workouts yourself and get inspiration from your favorite players.
The Olympic Committee was established on this day in 1894
On this day in 1894, the International Olympic Committee was established at the Sorbonne, Paris. Where Pierre de Coubertin held a rally for the revival of the Olympic Games. For this reason, Olympic Day is celebrated every year on 23 June. The first to introduce the idea of ​​celebrating World Olympic Day at the 41st session of the International Olympic Committee in Stockholm by Doctor Grace, a member of the Czech IOC. He said in his proposal that a day should be set for publicizing and disseminating the Olympic messages and the original purpose. His proposal was approved a few months later in January 1948 at the 42nd session of the IOC in St. Moritz. The National Olympic Committees were put in charge of organizing the event. Since then Olympic Day has been celebrated on this date.
Sudden boycott of sports goods cannot be done from China
Olympic Day was first celebrated in 1948




Olympic Day was held for the first time on 23 June 1948. For the first time, Greece, Great Britain, Portugal, Canada, Switzerland, Austria, Uruguay, Venezuela and Belgium organized Olympic Day in their respective countries. The president of the IOC was Sigfried Edstrom then. Then the Olympic Day was organized on a very small scale, but now it has become a very big event. On this day, the National Olympic Committees around the world take different initiatives, regardless of age, gender, social background or sports ability, based on the three pillars of 'Go ahead', 'learn' and 'find'.