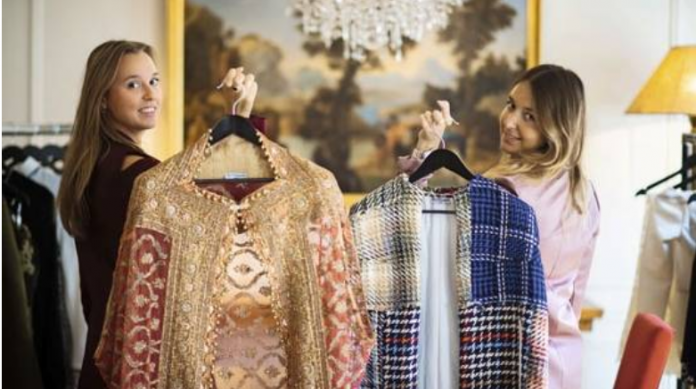 The fashion industry loves a good retrospective. As we turn to a new year, learning the lessons from the past in the fast-changing dynamics of the industry, the word rings truer than ever. While the fashion of the future seems far from the one depicted by Bladerunner's dystopian take on corporate takeover, corporations and fashion powerhouses do hold the power to dictate what the future of textile manufacturing, retail and style transformations will look like. Taking cue from the millennia of the past, here is what we can (hopefully) look forward to:
A focus on sustainability
The $2 trillion high fashion industry has been notoriously responsible for 10 per cent of the global carbon footprint and has been known to accelerate negative environmental effects, including water pollution, use of toxic chemicals and high levels of textile waste. Already fashion bigwigs, including Stella McCartney, Versace, Gucci, Michael Kors, Chanel and Burberry, among many others, have pledged to commit to innovation and social responsibility in their manufacturing and business strategy. In the future, we can expect an increased focus on innovative materials that will allow the industry to explore new boundaries of creative design while meeting the demand for ethical products.
A shift towards longevity from fad culture
"Buy less. Choose well. Make it last." Vivienne Westwood, the true dame of British fashion, has long advocated for the creation of items that people love, look after and want to keep for generations. In a world of influencer marketing and fast fashion, where retail turnover happens on a weekly and daily basis, Generation Z is responsible for the shifting demand towards valuing fewer, higher quality products, which can command higher prices and result in lower total resource use. This is the generation that values new opportunities for personalisation and customisation, unravelled by advancing manufacturing technologies, and even 3D printing. We can already see the shift as fashion giants, such as Nike, Adidas, Vans and Converse, are now able to produce unique variants of common designs with customer input, which has become especially popular in footwear.
Immaterial fashion
While the industry has always been obsessed with incorporating tech advancements within its marketing and business mix, we're finally seeing the digitisation of age-old practices in selling and promoting high fashion brands, and can expect an increased focus to exert creativity, and connect with consumers through different mediums. From augmented reality-powered virtual fitting rooms at Amazon and Macy's to "Social Shopping" through machine learning, we stand at the cornerstone of an era where online and offline worlds merge to truly build an ecosystem fit for a sci-fi-worthy future.
wknd@khaleejtimes.com