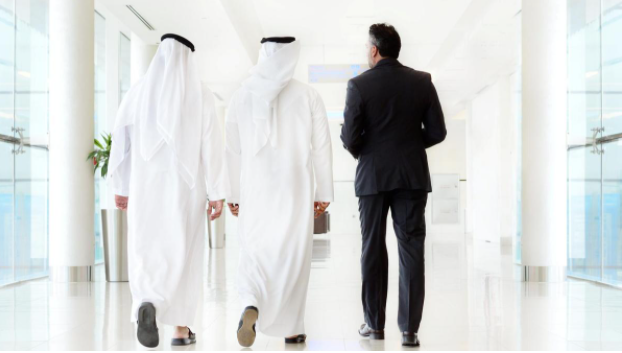 Public sector workers in Ajman can work from home indefinitely, following a decision from a top government official.
On Monday, Sheikh Ahmed bin Humaid Al Nuaimi, the Ajman Ruler's representative for administrative and financial affairs, said employees whose jobs could be completely performed from home could come to an agreement with their management to permanently work remotely.
Employees whose work requires them to be in the office and new hires on probation are not eligible to work from home.
Under the new system, employees can choose to completely work remotely or divide their time between home, the office and project sites.
The decision aims to encourage flexibility in the workplace and hopes to open up opportunities for hiring qualified individuals who may not be able to work in office at all times. It will also enable employees to work remotely from outside the country if required, at the discretion of the government body.
All government authorities are required to draft a study on how compatible the system is with their work, reported state news agency Wam.
The system stipulates that the provisions of human resources law will still be enforceable without prejudice to the remote working system.
The Department of Human Resources will issue circulars, executive decisions and instructions to ensure the system is correctly implemented. The department will also manage the required procedures for adopting the decision, including the submission of reports on the progress of work, challenges and recommendations.
Mariam Al Shamsi, deputy head of agriculture and public parks at Ajman Municipality, said she would be keen to work from home permanently and expected her productivity would increase while also having more time to spend with her children.
"As an employed mother, I am super happy with this decision especially because all my children are under the age of 10 and require my attention," she said.
"Now I can do my job with the municipality, and my job as a mother with my children, without being emotionally and physically stressed."
Ms Al Shamsi, who has worked for the municipality for 16 years, said the new rule would help her manage her work-life balance more easily.
"The work flexibility this decision provides will help me better raise children who, in the future, will contribute to the development of their country."
Most non-essential workers began working remotely in March to prevent the spread of Covid-19. Since then, government offices and private businesses have slowly begun to bring staff back in but with safety measures in place.
The successful migration to remote work showed employers that staff were able to be productive and effective from home.
In response, government officials have introduced flexible working for some staff members in Dubai and Abu Dhabi.
Last month, Abu Dhabi said it would allow government employees whose children are enrolled in distance learning to work remotely.
A similar decision was made in Dubai, where female government employees with children doing e-learning could work from home.
Flexible working was also introduced for Dubai government workers in an effort to increase employee happiness and productivity.
Staff can choose to start any time between 6.30am and 8.30am, from Sunday, August 16, as long as they complete their contracted hours, the government's human resources department said.
Employees whose roles require "continuous communication" with the public, and staff working in shifts, will not be eligible unless their departments find ways to bring in flexible hours without impeding their services.