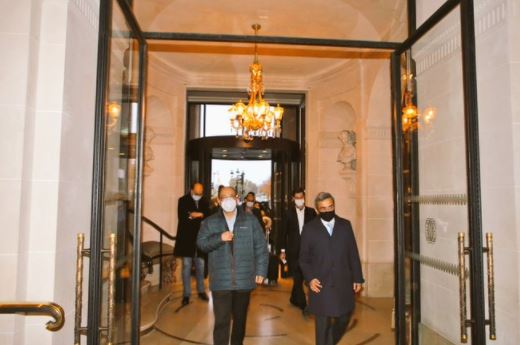 Another new arrangement for Indian expatriates by the Indian Embassy.
Another new arrangement has been made by the Indian Embassy for the Indian diaspora, especially for those migrants who are trapped abroad in a very bad way. Indian expatriates who do not have their passport yet or their passport have been confiscated by the company sponsor or the owner. For him, the Indian embassy is making an emergency certificate for free, through which he can leave abroad and return to his country.
United Arab Emirates, Saudi Arabia, Oman, Kuwait
In countries like the United Arab Emirates, Saudi Arabia, Oman, Kuwait, joint operations are being carried out by the Ministry of Labor and the Embassy in which voluntary fines are being waived if you leave the country voluntarily before 31 December and with it There will be no restriction on coming again and now.
2000 Indian Diaspora Leaving Countries
In this sequence, 2000 Indian expatriate citizens have applied in Oman, whose work permits had expired and these people were in Oman. Working without a valid work permit is illegal in Arab countries and a penalty is imposed, so now all the fines of these 2000 Indian diaspora will be waived and the embassy will help them to return to the country and it will be later After the normalcy of the situation or after getting the work permit again, one can also come back to work in these countries.
Also Read: New fares are released from UAE to India, Pakistan, Nepal and other countries, but bookings only till 19 December.
EC given to 500 other Indian diaspora
500 other Indian expatriate citizens who did not even have their own passports, all those people have been issued an emergency certificate by Embassy under which all those people will be able to return to India right now.