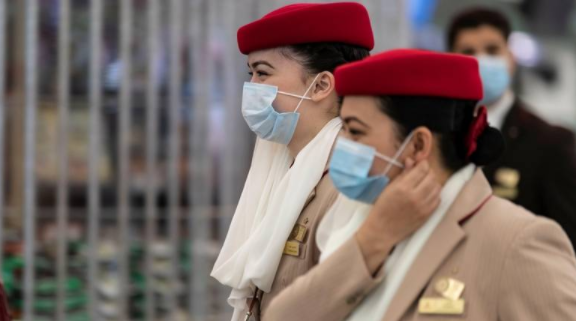 The airline industry has always been a major draw for job seekers and people employed in other sectors too are showing interest in switching jobs for a career in the aviation industry.
According to a study, residents across the UAE and GCC are becoming comfortable with the idea of changing careers to find positions that meet their needs.
Since the resumption of flights, the airline industry has been gradually seeking to rebuild its network. They are now looking to expand and increase its global network, while maintaining high levels of safety measures to protect travellers from any health hazards.
Several airlines in the region have invited candidates for job openings across different categories.
Takes a look at some of the opportunities on offer by airlines such as Emirates and Air Arabia.
Air Arabia has vacancies for a Stores Controller. The job requires the applicant to be conversant with managing and controlling the Air Arabia Stores.
Qualifications: High School/Diploma or certificate in any related field from a recognized institution combined with the needed experience and exposure. Command over English language. The candidate must hold a UAE driving license.
If you're looking to work as a Network Planning Controller in Air Arabia, you must be able to coordinate airport slots, develop and regularly review flight schedules for Air Arabia, facilitate charter flights, contribute to the long-term/short-term flight planning ensuring effectiveness in productivity in line with the set measures and company's adopted policies and procedures.
Qualifications: Bachelor degree in Engineering (Industrial, Planning, Computer), Business Management, Commerce or equivalent from a recognised university. IATA Certified in (Airport Slots and Scheduling) is a must.
Air Arabia also has an opening for a Crew Controller. The candidate must be able to validate and review regularly the compliance to relevant policies and regulations of the published crew pairings and published crew rosters.
Qualifications: A Bachelor's degree in Information Technology, Aviation related fields or equivalent is preferred. Good written and verbal communication skills. Fluency in English.
For more jobs in Air Arabia visit www.careers.airarabia.com
Emirates Airlines has an opening for a Digital Product Owner. The candidate must know how to manage and implement the mobile app strategy ensuring solutions are on-brand, integrated, cost-efficient and aligned with the objectives and plans of the business.
Qualifications: Degree or Honours with a specialisation in digital communications. A qualification from a professional marketing institution such as the Chartered Institute of Marketing would be an advantage as would a professional qualification in the Market Research Discipline.
Responsible for creating and evolving the bridge between the IT world and the marketing world through reliance on data, automations and integrations with regards to Corporate Communication Marketing & Brand (CCM&B) Mar Tech / Ad Tech solutions.
Qualifications: Degree or Honours (12+3 or equivalent) :