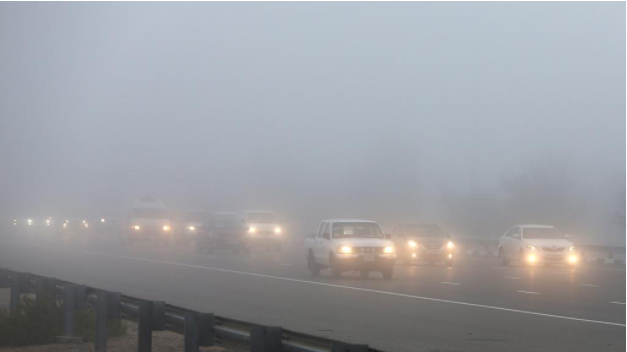 Two people were injured in a 21-car road accident in Sharjah as police sent out a safety warning about the dangers of driving carelessly during foggy weather.
Officials said low visibility was a key factor in the accident on Monday morning.
The major pile-up occurred on the Dubai Bypass in Sharjah, heading towards Umm Al Quwain, at about 7.30am.
Police warned drivers to maintain a safe speed and appropriate distance from other vehicles when travelling through fog.
"It [the accident] resulted in two people suffering minor injuries that were attended to on site by the national ambulance," said Lt Col Mohammed Alai Al Naqbi, director of Sharjah Police's traffic and patrol department.
He called on motorists to stop in a safe place if driving conditions prove hazardous