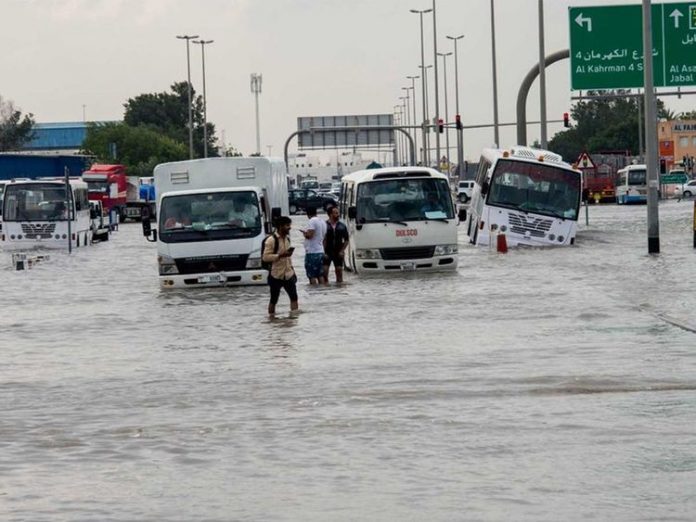 Calculate the insurance premium you need to pay for home and auto coverage
Dubai: If you experienced rain and hail in the UAE, whether at home or while driving, you might be worrying about any damage the pieces of ice descending from the sky might cause.
Does your insurance cover any car body work that you might need to get done? The short answer is yes. However, as always, there are some details that you should always double check.
Comprehensive insurance
Speaking to Gulf News, Hitesh Motwani, Chief Marketing Officer at InsuranceMarket.ae, said that comprehensive insurance covers damage due to natural disasters more often than not.
"There are two options – comprehensive insurance and third-party insurance. If you get comprehensive insurance, natural disasters are covered. So any damage because of flood, storm, earthquakes, etc., are covered, and this applies to car and home insurance," Motwani said.
However, Motwani added that it is always best to confirm with one's agent on whether these damages are covered and in case they aren't to find out how much more one would need to pay to get coverage on natural disasters.
It is also important to check with the insurance agent if your car is older than 10 years, as comprehensive insurance might not be offered.
How much do I need to pay?
For a car's insurance, a person would normally pay around 2 to 3 per cent of the car's value.
So, for a brand new car, which is valued at Dh100,000, the car insurance would be around Dh2,000-Dh3,000.
After the first year, the standard depreciation is 15 per cent from the last value.
Winter months in the UAE inevitably have a few days or weeks of extreme weather, including heavy rains and hail storms. If cars are submerged in water, the damage to the engine and the computer system can be extensive, which is why insurance coverage is extremely beneficial.
Another expert in the insurance industry who spoke to Gulf News said that home insurance depended on the items that you want to get covered.

"It all depends on the value of what you want insured. This includes the house but also the assets that you have. At times you could have the invoice or for antique items, you might need to get them valued by valuation companies," he said.
He added that the premium for home insurance is a smaller percentage of the value of the insured item, comared to auto insurance.
"While in auto insurance, the premium would be around 2 to 3 per cent, for home insurance it could even be around 1 per cent. It all depends on the items you wish to insure," he said.
What is third-party insurance?
Elaborating further on the difference between comprehensive and third-party insurance, the expert said that while comprehensive insurance covered one's possessions, third-party insurance only covered damages to another party.
"As per UAE law third-party insurance is mandatory, to ensure the safety of individuals. If I have a third-party insurance, then, for example, during the rain, if I end up hitting another car, the other car's damages will be covered. However, the damage to my car won't be covered," he said.
Is a comprehensive insurance worth it?
During the extreme weather conditions, some of the most common car-related complaints that are received by a UAE-based auto expert are engine damage, body repair and electrical system damage.
Anil Chacko, an expert in the industry who was worked in the UAE for over 11 years said that while the cost of repair can vary significantly based on the kind of car one owns (premium or mid-range) and the extent of damage, it is always ideal to get a comprehensive insurance cover.
"Right now, I am processing a sedan owner's request. His car's engine requires overall repair, as water entered the engine. The cost is coming up to Dh7,000. In such situations, if you have a comprehensive insurance, you would pay nothing," he said.
For hail related damage to the body, Chacko said that the cost would depend on the number of panels one wants repaired.
"The roof, bonnet and trunk are the biggest panels in a car. For the bonnet alone, in a passenger car, the cost of dent removal and painting can cost around Dh450. In premium cars, even minor damages could lead to the need to replace the panel altogether, which is where the cost can skyrocket," he said.
Compared to the amount of money a car or home owner could end up paying in case of damage due to natural causes, it is always advisable to get comprehensive coverage. The only catch – always know if natural disasters are covered in the package.