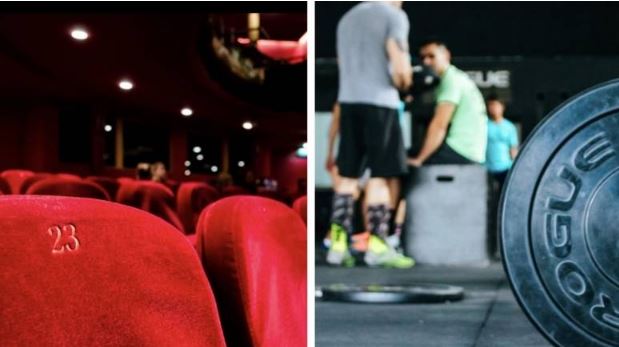 No gathering will be permitted and safe distance norms should be followed.
Cinemas, gyms and children's salons in Ajman will resume operation from tomorrow with strict safety measures, the Department of Economic Development in Ajman (Ajman DED) announced on Friday.
The Ajman DED said those resuming services include car wash centres and valet parking services, which will reopen with a maximum of 50 per cent capacity.  No gathering will be permitted and safe distance norms should be followed. Retail and wholesale trading sector can receive 70 per cent of the maximum capacity of visitors and 70 per cent of employees can be present.
Elderly people above 60 years of age and children below 12 years can go to health centres and clinics within shopping centres, but only with a prior appointment. Children should also be accompanied by an adult. It is permitted to provide car valet services in all the permitted locations and centres, including hotels and malls, ensuring adherence to all the precautionary and preventive procedures by the employees.
The employees who returned from abroad shall observe a house quarantine and must conduct medical screening prior to resuming their duties.
In addition to this, centres should also adhere to the previously announced protocols, such as the timing of the national sterilisation programme, mandatory temperature check of all employees or visitors prior to entering an entity, the provision of hand sanitisers in common areas, and two-metre social distancing.