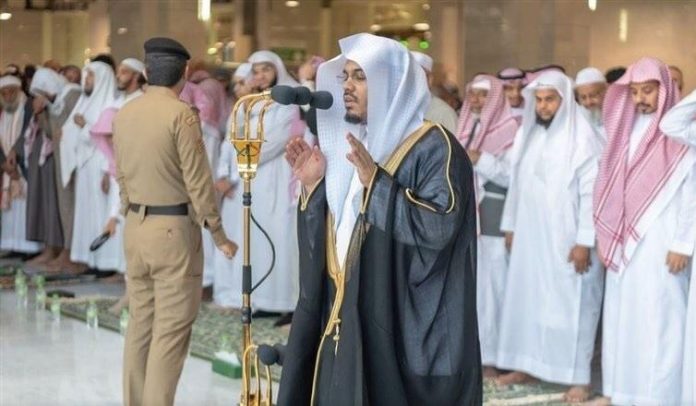 A prayer was organized in Saudi Arabia under the leadership of King Salman, during which people have come and prayed together in 26000 mosques across Saudi Arabia.
Like every year, this year also King Salman of Saudi Arabia had organized this prayer for rain, in which people offered prayers in 26000 mosques at the same time and requested for rain from above.
إنفاذاً لدعوة الملك.. شاهد الجموع بـ26 ألف مسجد تؤدي صلاة الاستسقاء.https://t.co/vWIASERJ1A pic.twitter.com/kWle2I5w8n

— صحيفة سبق الإلكترونية (@sabqorg) November 4, 2021
 Saudi Arabia is a desert area, so rain here is considered to be God's blessing, for this rain is God's prayer, it is done every year under the leadership of the ruler of Saudi Arabia.
In this prayer, along with the Saudi government family, the native people of Saudi Arabia come to the mosques and offer prayers at the appointed time.