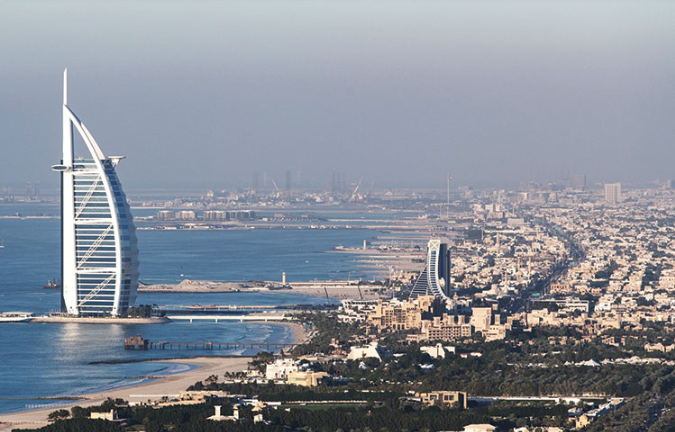 DUBAI: The travel landscape has evolved substantially in the past few years. The global vacation rental market was estimated to be a $169 billion industry in 2018, according to research from travel industry outlet Skift, with marketplaces such as Airbnb helping to drive demand for residential properties among holidaymakers. In the Middle East and the UAE, holiday home market has been growing over the past few years, and a report by Knight Frank has revealed that Dubai has more than 10,000 active listings on the Airbnb platform.
Easing of regulations in April 2016 opened the market further, which allowed homeowners to rent residential homes on a short term, straightforward and low-cost basis – The Knight Frank report states. While the Dubai Marina and Downtown are obvious choices, given their status as favoured spots for investors picking up residential assets and then leasing them out, the Palm, Jumeirah Beach Residence and at DIFC, are also some of the hot spots.
"With Exp 2020 just round the corner, over 20 million tourists are expected to visit the UAE. Dubai does not have enough 4 star and 5-star hotel rooms available. However, holiday homes are filling the gap, giving rise to a new segment and alternative medium to make use of properties, as well as earn positive incomes," said Vinayak Mahtani, CEO of bnbme – a holiday home management company in the UAE.
In the line-up to Expo 2020, UAE, and Dubai in particular will need accommodation, with most travellers now choosing not to stay in hotels.  In addition, companies participating at the Expo 2020 or people coming on contracted jobs will need places to stay.  The advantage of a vacation rental is you can book for a day to 365 days.
It has been observed that 47 per cent of booking.com customers today look for alternative stay options from hotels, with 18 per cent of traditional hotel bookers using a vacation rental for the first time.
Expo 2020 Dubai will run from 20 October, 2020 to 10 April, 2021 and expects to record 25 million visits, with 70 per cent of visitors projected to come from outside the UAE – the highest proportion of international visitors in the 168-year history of World Expos.
A total of 190 nations have confirmed their participation in Expo 2020, highlighting the status of the UAE as a global destination that brings people and countries together.
Holiday homes are alternate lodging options comprising short-term rental apartments, farm stays, private homes, cabins, beach houses, villas, cottages and chalets.
Demand for short-term rentals come from both leisure tourists as well as the corporate traveller. It depends on the season, price and location of the property.
While most of Dubai's current property is available at heavily discounted prices, it's a great time to be picking up cost-effective assets which could already earn a double-digit yield.  Moreover, holiday homes tend to achieve higher average daily rates (ADRs) than hotels in Dubai.
It is believed that most investors are now opting for short-term rentals as compared to the long-term landscape. However, investors should ensure that the property which works for the short-term market is not the same as a long-term property.
According to Mahtani, smaller 1-bedroom apartments can work well for short term, but it's not the same with long term demand.  In his opinion, location and views are critical factors for a short-term rental.
"As holiday home management experts, we have noticed that most investors want to let their properties for short-term, since long-term is a timely and wavering process. In addition, this alternative source of income is seamless with no contractual obligations, helping investors earn rental income from day one," added Mahtani.
Stressing on the importance of hiring professionals to manage holiday homes, Mr. Mahtani said, "Like any business, managing holiday homes is very complex. It is like running a mini hotel with rooms scattered around the entire city.  There are diverse elements that go into running an efficient and successful holiday home – from housekeeping, maintenance, marketing, sales, owner management, regulations, competition, revenue, marketing etc., which if not managed organically, can pose trouble" concluded Mr. Mahtani.
bnbme caters to varied guests who chose alternative vacation rental. With services such as airport pick and drop, butlers on the property, 24-hour concierge, certified nannies, personal chefs, and much more, the company ensures that guests have everything under one roof. In the first quarter of this year bnbme doubled its property portfolio and is looking to close 2019 with over 150 luxury properties in Dubai.