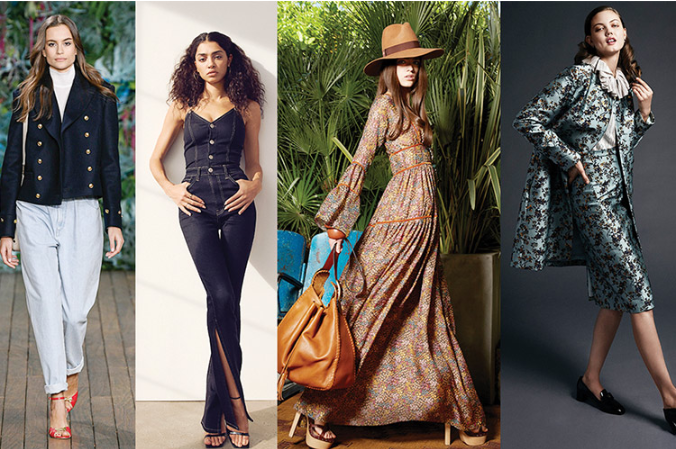 When it comes to fashion, Resort collections have got to be the most fun. From floaty dresses and loose tops to light fabrics and floral prints, this week we are taking a look at some of the nicest ready-to-wear pieces from a few different brands.
Alberta Ferretti's last collections have been about daywear and she has kept her Resort collection pretty much the same.
With a younger audience in mind, Ferretti pairs polos and knotted buckle belts for a relaxed look. There are still pieces of delicate cuts for eveningwear. Look out for the white blazer with gold eyelets, it can be paired with almost everything.
Denim lovers will be delighted with 3×1 and designer Scott Morrison's Resort collection. It features a pair of jeans that have a slit all the way up to the knee, apparently they were inspired by model Bella Hadid's favourite pair. A bleached skirt and denim jackets also feature on his fun Resort collection which will be perfect for our climate in the winter.
Moving away from denim, Zac Posen's Resort 2020 collection will take you back to old Hollywood with its long dresses and solid colours. Despite the simplicity of the colours, the dresses have specific details which make them special. Shoulders, sleeves and neck lines are big features on these beautiful dresses. These will no doubt be a hit during wedding season.
In non-fashion news this week, turn to our Parenting pages to read about how to keep children safe while swimming. It is summer time and pools are always full with children who are off for the summer. Make sure they know about how to behave around the water and always have a watcher, someone who will have keep an eye on them at all times.