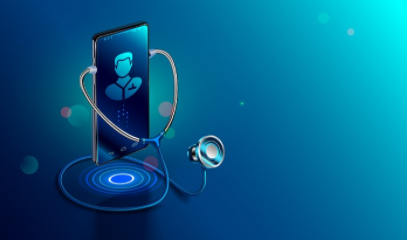 The case for virtual hospitals and tele-health in the GCC and wider Middle East region is stronger than ever, since the outbreak of COVID-19 that caused cities to be put under lockdown or severe restrictions implemented since late February
HealthGATE is an AI-powered platform and app to support diabetic patient care in the GCC
UAE's Mulk Healthcare, a Sharjah-based healthcare company, launched he global 'e-hospital' as an app
HealthHub – a brand of Al-Futtaim Health- has launched a standalone free telehealth service
The global telehealth market is expected to reach $71.44 bn by 2027 from 21.2 bn in 2019 at a 16.4% growth rate over 2020-2027.
The Middle East and Africa telemedicine market is expected to grow from $3.48 bn in 2020 to $5.2 bn in 2025.
The case for virtual hospitals and tele-health in the GCC and wider Middle East region is stronger than ever, since the outbreak of COVID-19 that caused cities to be put under lockdown or severe restrictions implemented since late February.
Dubai accounts for the largest share in the regional medical tourism market and is one of the top healthcare destinations in the world thanks to its advanced patient care and state-of-the-art treatments and healthcare diagnostics and technology.
But it's remote health that Dubai is making noise with.
1- AstraZeneca has launched its GCC Health Innovation Hub to make diagnosis and treatment easier for diabetic patients, in conjunction with UK medtech start-up Gendius, which specialises in remote disease management.
As a result of this partnership, HealthGATE, an AI-powered platform and app to support diabetic patient care in the GCC will be launched later this year. The HealthGATE app will work as a gateway between healthcare professionals and patients, enabling collaboration for personalized care and the use of AI for better disease management.
2- Remote Healthcare Platform,is a smartphone application that provides an opportunity for all community members to get access to safe, convenient healthcare from the comfort of their homes.
Get preliminary medical diagnosis services, information and guidelines with all the necessary medical support, an examination of symptoms, and the diagnosis of non-emergency cases.
The unique key features of the platform is an AI-driven tool for examining symptoms, an automatic system for booking and virtual consultations, remote consultations with doctors via voice, video calls, or text and live chat features that examine and diagnose the users' symptoms and sends them to healthcare specialists through a video link, which allows doctors to provide further consultations if needed.
3- UAE's Mulk Healthcare, a Sharjah-based healthcare company, launched the global 'e-hospital' as an app which will reportedly offer a range of healthcare services by over 2,000 medical specialists from around the world.
The digital hospital project is designed to bring "disruptive futuristic healthcare solutions to consumers of the GCC," the company said in a statement.
4- SEED Group, a company of The Private Office of Sheikh Saeed bin Ahmed Al Maktoum, recently announced its strategic partnership with VeeMed Inc., a virtual healthcare technology and services company specializing in advanced telemedicine and virtual healthcare services.
Telehealth solutions include medical consultations, prescriptions, detection of virus symptoms and treatment of mental health problems in addition to chronic care, nephrology, pulmonary medicine, and neurology, reaching millions of people in the MENA region.
5- Two of the most prominent players in the UAE's private healthcare arena have introduced "free" telehealth services, in a bid to ease strain on the country's hospitals and clinics, as well as encourage the public to stay home during the current coronavirus pandemic.
GCC operator Aster DM Healthcare has launched a free "tele-consultation" service across its Medcare, Aster Hospital and Aster Clinic brands; while HealthHub – a brand of Al-Futtaim Health that comes under the wider Al-Futtaim Group – has launched a standalone free telehealth service connected to its HealthHub by Al-Futtaim clinics. Both are complimentary services to each other and open to patients who require non-emergency care.
Aster did say that in the long-term, it would become a paid service with access to wider medical specialties.
6- A UAE-based doctor appointment booking platform has fast-tracked the launch of its telemedicine solution to facilitate healthcare services for patients across the country during the COVID-19 pandemic
Okadoc's new telemedicine offering — available in both Arabic and English — enables virtual consultations with over 400 doctors from 35 healthcare providers or more, with the ability to settle fees online. More than 40 specialties are covered so far.
The startup had originally planned to unveil its telemedicine solution later on in 2020; however, it fast-tracked its release in response to the growing need for remote healthcare.
A total of 38 healthcare providers have signed on with Okadoc to provide virtual-consultations so far. They include: Emirates Hospitals & Clinics, HealthPlus Network of Specialty Centers, Danat Al Emarat Hospital for Women & Children, Moorfields Eye Hospital Abu Dhabi, Dubai London Clinics, German Medical Center, and iCare.