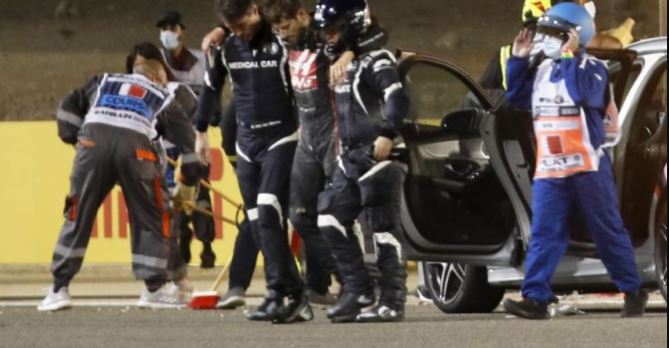 Formula One driver Romain Grosgen's car crashed after the start of the Bahrain Grand Prix, after which the car caught fire. Due to this the race stopped. However, it was a matter of relief that he did not get any serious injuries and he managed to get out of the car safely.
Also Read:162 new cases from COVID-19 trials reported in recent Bahrain
The 34-year-old French driver's car got off the track and the car got caught in flames. The accident occurred when Grosgen lost his grip and his car slipped to the right. The rear wheel of the car crashed into the barrier, causing the car to catch fire.
Haas team official Guenther Steiner told Sky Sports that he was fine, there was a slight burning sensation in his hands and ankles. He is undergoing all necessary investigations. The Haas team said via Twitter, "Romain has been taken to the hospital as a precaution and for further medical examination."
Medical car driver Alan van der Merwe told Sky Sports, "I have never seen such a fire incident in 12 years. Romain got himself out of the car, which is very surprising after such an incident.