UAE weather: UAE residents can expect a colder climate in Abu Dhabi, Dubai, Sharjah and other emirates. So always carry your jacket when going outdoors.
Today's weather condition, according to the National Centre of Meteorology, will be fair to partly cloudy in general especially westward. It is getting cold by night over the internal and mountain areas.
It is going to be humid by night and Thursday morning with a chance of fog and mist formation over some internal areas, especially Eastern and Southern areas.
We can expect some light to moderate Northeasterly to Northwesterly winds, freshening at times causing blowing dust with a speed of 10 – 20 km/hr, reaching 30 km/hr.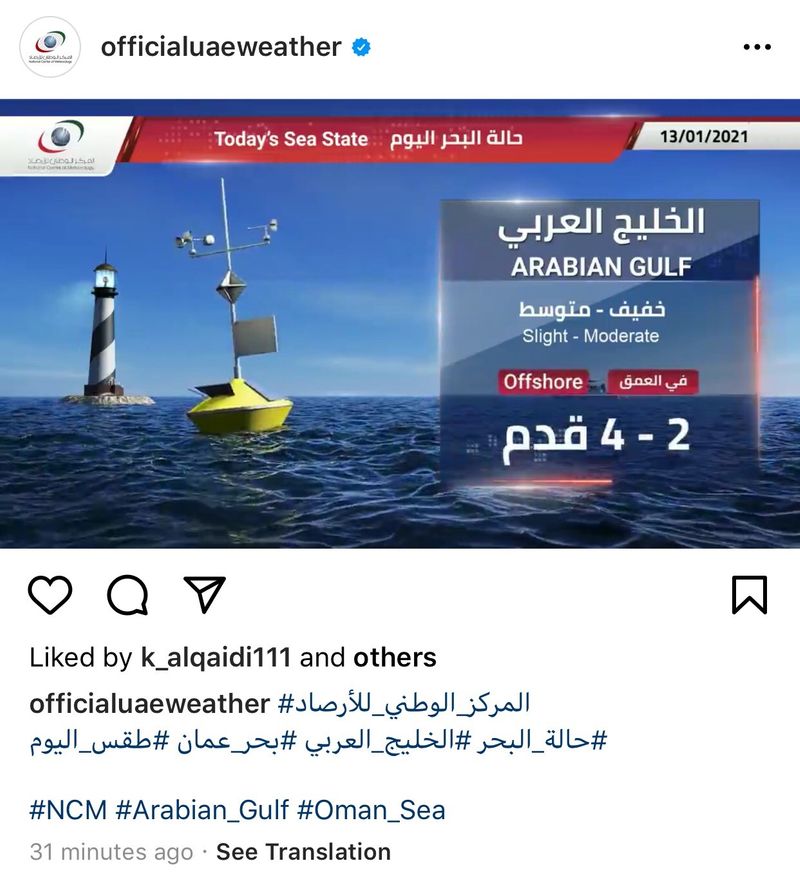 The sea is predicted to be slight to moderate in the Arabian Gulf and in Oman Sea.
Current temperature in Dubai is 13 °C.
The maximum temperature in the country is expected to be between 22 and 26 °C. And, the lowest will be between 2 and 8 °C.
Also Read: UAE Weather: Dip in temperatures in Dubai and Sharjah, the lowest temperature recorded in the UAE was-1.9°C in Abu Dhabi's Al Ain
Important News: If you are applying for a credit card for the first time, then know these important things