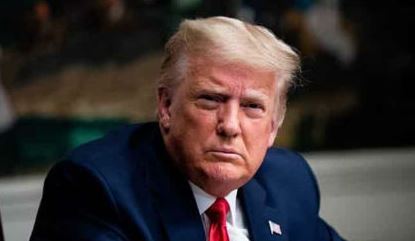 Washington US President Donald Trump has said on Thursday that he will leave the White House, but will only do so when Democrat Joe Biden's victory is confirmed. Trump has also once again reiterated that he will never accept defeat. Trump lost the election on November 3, but he daily rejects the results of the election. Many efforts are also being made by the Trump campaign to dismiss the results. From false facts such as theft of ballot paper, many such petitions are being filed which have no legal basis.
Trump agreed to talk of just one term
After the election, Trump was speaking to the media for the first time on the results of the election. He answered only the questions related to the first results. Republican President Donald Trump acknowledged that when Biden assumed office on January 20, his term would certainly last just one time. When Trump was asked if Biden's victory was confirmed by Electoral College, would he leave the White House? To this, Trump said, "I will definitely leave. And you too know this. ' He then went on to say, "If they do this then it will be a mistake." It will be a very difficult thing to accept defeat. ' Trump once again reiterated that the election was rigged and once again did not provide any concrete evidence to prove his point. On Thursday, on the occasion of Thanksgiving holiday, he said that America's voting infrastructure is like any third country in the world. On Wednesday, elected President Joe Biden has said that the Americans will not support the efforts through which attempts are made to justify the results.