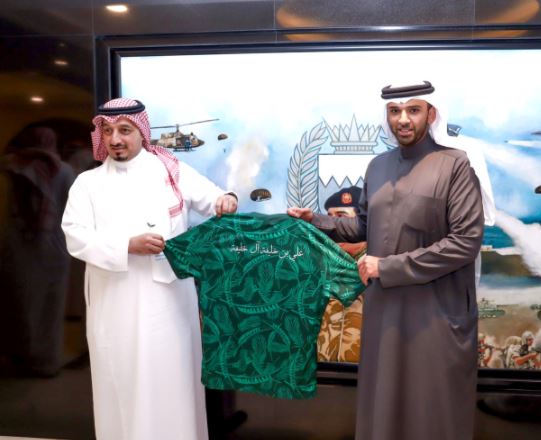 Bahrain has officially backed Saudi Arabia's bid to host the Asian Football Confederation (AFC) Cup 2027.
Bahrain Football Association (BFA) president Shaikh Ali bin Khalifa bin Ahmed Al Khalifa received a Saudi Arabian Football Federation (SAFF) delegation led by president Yasser Al Meshal and expressed support to the Saudi bid.
The Saudi football governing body announced last September the launch of its campaign to host the 2027 AFC Asian Cup, under the slogan 'Forward for Asia'.
Bahrain wins Best Host Nation award
Shaikh Ali said that the Saudi bid has all the potential to succeed, urging all football federations in the West Asian countries to support it.
He also praised the progress of football in Saudi Arabia, who have qualified five times for the Fifa World Cup.