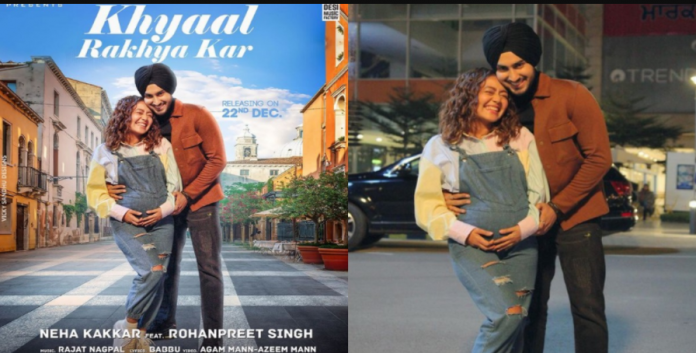 Neha Kakkar and Rohanpreet Singh made into headlines because of Neha's pregnancy rumor. However, the truth is actually something else!
'Dilber' actress shared a photo of her showing her baby bump. Fans raised eyebrows as they thought she got pregnant just after two months of her marriage.
Both Neha and Rohanpreet became a top gossip topic on social media and the singer seemed to enjoy the rumors. Rohanpreet had commented on Neha's post, "Ab Toh Kuch Zyada Hi Khyaal Rakhna Parhega Nehuuuu (Now I'll have to take extra care of you)."
View this post on Instagram
Later on, 'Maahi ve' singer finally revealed the truth by sharing a poster of her upcoming project 'Khayal rakha kar'. It was revealed that the duo was promoting their upcoming song!
Sharing the poster, Neha wrote the caption, "#KhyaalRakhyaKar 22nd December."
View this post on Instagram