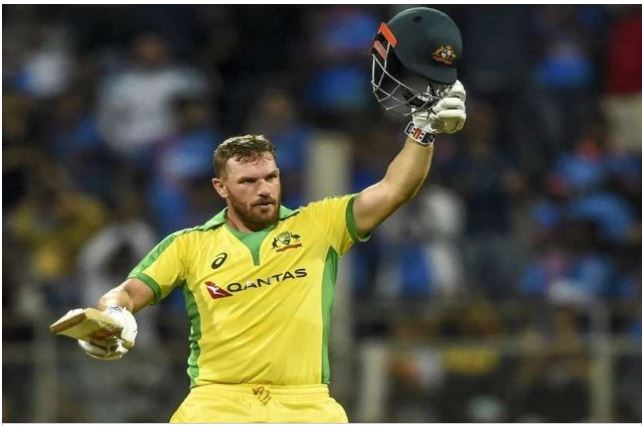 Aaron Finch has started thinking about the ODI World Cup to be held in India in 2023, in addition to the T20 World Cup to be held in 2020 and 2021.
Melbourne: Cricket has been closed since March due to Coronavirus epidemic and it is feared that the ICC T20 World Cup will be postponed in Australia in October-November this year. At the moment when the whole world is troubled by the Covid-19 epidemic, there is also a person who is thinking about the Cricket World Cup. He is the captain of Australia cricket team's short format Aaron Finch. He seems disappointed with the possibility of not having a T20 World Cup this year, but has not given up thinking about these tournaments. Apart from the T20 World Cup to be held in 2020 and 2021, he has already started thinking about ODI World Cup in India in 2023 and has started planning for it now. .
There will be talk on the date of the election of the Chairman in the ICC meeting, Shshank Manohar's term has been completed
Finch said, I am passionate about cricket
ALso Read: Employed people may get a big shock, PF interest rate may be cut
Let us know that after the World Cup to be held in Australia in 2020, India is to be T20 World Cup in 2021. It is highly expected that this year's T20 World Cup will now be played in Australia in 2022 after the World Cup in India in 2021. This is why Finch is thinking about both these tournaments, as well as preparing India for the 50-over World Cup to be held in 2023. On a radio he told that he is passionate about cricket. That's why we keep thinking about it. He said that as captain, the upcoming two big ICC tournaments are T20 World Cup. Along with this, he is also thinking about the 50-over World Cup to be held in India in 2023.
Working for success in all three tournaments
Aaron Finch said that we are in the process of preparing a plan for what we will need to do in these three tournaments to succeed. Regarding the 2023 World Cup in India, he said that the 50-over game needs to be done before the 2023 World Cup. That is why we are working on a detailed plan for this tournament. He said how do we think of him winning.
Ban on cricketer is banned from hiding contact information from Bookie, he said – taken lightly
We are also considering what kind of team should be




Finch said that what kind of team we would need in India, he is also considering it. Will we play two spinners? Would an extra all-rounder be needed, etc.? Explain that Australia cricket team is the most successful team in World Cup history. She has put five ODIs in her bag. Australia last won their home in 2015, while in 2019 they lost in the semi-finals.