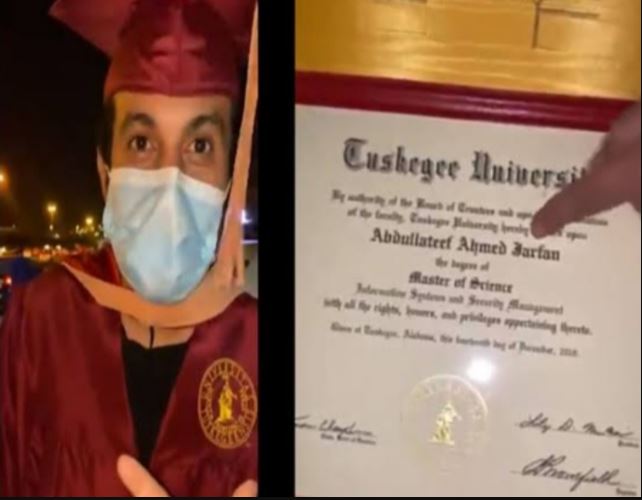 The story of a man selling tea on the street in Saudi Arabia is becoming viral on social media nowadays. The Riyadh administration itself has helped this person go ahead. You might also be wondering what is so special about this person who became so famous while selling tea. So let us tell you, this person has taken his graduation degree from America. Watch the video by clicking below
Also Read: Saudi Arabia signs paper, first migrants in Saudi, citizens covid19 vaccine, for free
The man, wearing his bachelor gown, makes tea and sells it on the streets of Saudi Arabia. In a short time, this man's story became viral on social media. The man, identified as Abdul Latif Zarin, sells tea on the highway connecting the provinces of Abha and Khamis.
It was due to Latif Jaran's graduation gown that people noticed and noticed him on the highway. He said that this was his way of demonstrating against unemployment. Latif Jaran holds his master's degree in Information Systems from the United States.
Due to making and selling tea in graduation gowns, Latif Jaran soon came into the eye of people and his unique way became viral on social media. As soon as this video clip went viral on social media, the Ministry of Human Resources and Social Development of Saudi Arabia invited the young man to communicate with him. Riyadh Bank has invited him to participate in the interview for the job.