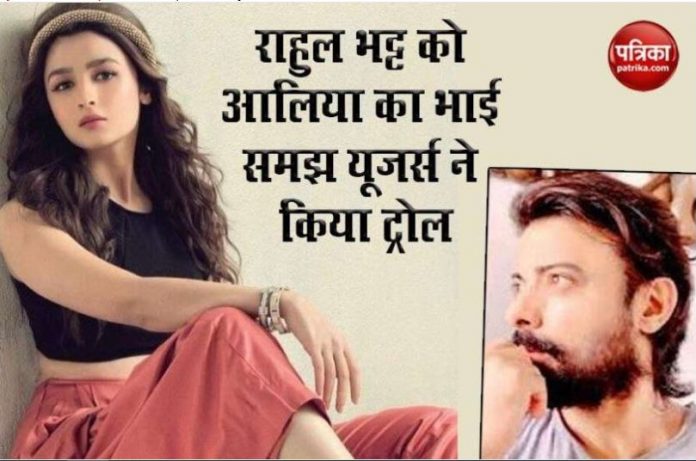 The war broke out in Bollywood after the death of Sushant Singh Rajput
From Karan Johar to Alia Bhatt, troll victim
new Delhi. Since the death of Sushant Singh Rajput, there has been a tremendous war in Bollywood over Nepotism. People are not ready to believe that Sushant's death has been a normal death, there are many excerpts being raised about this, some people were describing his death as depression, some people are giving his death as a conspiracy. . And about this, users are targeting Bollywood stars on social media. In which Salman Khan to Karan Johar Liya Bhatt has become a victim of actor users like Sonam Kapoor.
Now recently, news has also come to the fore about Bollywood actor Rahul Bhat, who is being targeted by Alia Bhatt, and people have also targeted him fiercely. When the users started trolling Rahul Bhat badly on Twitter, his patience broke down, finally the actor responded to the trollers that he is not Alia Bhatt's brother.
Rahul Bhat trolled, answered
Also Read: A car can also collect money in emergency, it gets loan without guarantee.
Actually, during Alia's troll, Rahul wrote two words in praise for the actress, then what was it that the users started trolling considering him as Rahul Bhatt, Alia Bhatt's brother. However, actor and producer Rahul Bhat responded to this and told him that he has no relation with the Bhatt family in any way.
Rahul Bhatt (rahul bhat tweet) wrote on the tweet- If you are telling Alia Bhatt a product of nepotism, then you are spoiling the whole debate, she is a great and talented actor. She is here because she alone has the power to run her own films. By the way, tell me that I am not his brother, then stop tagging me in unnecessary things.




Even after writing so much for Rahul Bhatt (rahul bhat tweet), angry users did not mind trolling him, but accused Rahul that he wanted to work in Mahesh Bhatt's film and is praising Alia. In response, Rahul said that he has not liked the previous films made by Mahesh. He does not want to work with Mahesh.