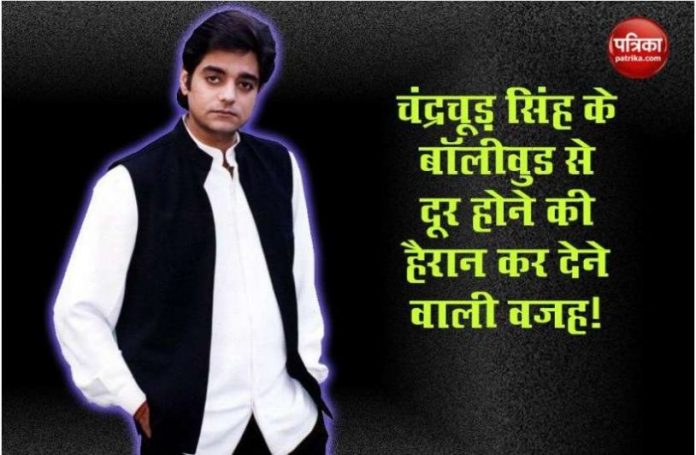 Chandrachud Singh is making a comeback with the web series 'Arya'.
He was the hero of Aishwarya in Mansoor Khan's film 'Josh'
new Delhi. Nobody has forgotten the match that was one of Bollywood's best (superhit film maachis) film. One of whose songs 'Chappa Chappa Charka Chale' was once a shadow on everyone's pimples. And everyone was always seen to the tune of it. And from the same film, crossing the ladder of success was Chandrachur Singh. But now where does this star suddenly disappear?
After many years, Chandrachur Singh on his acting comeback with Aarya is making a comeback from the web series 'Arya'. Chandrachud Singh was a music teacher at Doon School, Dehradun. His coming and going in films has also been a memorable journey.
In the nineties, Amitabh Bachchan's production house was going to make films with new actors in which Chandrachud also came to audition but could not succeed and returned to his home. As soon as he reached home, he got a call from Jaya Bachchan that he has been selected for the film 'Tere Mere Sapne'. He was surprised to hear this. The film came and went well. Chandrachur singh film was selected by Gulzar for the next film 'Maachis' after the success in the first film. After this Chandrachud acted in many films. The memorable film was Mansoor Khan's 'Josh', in which he was the hero of Aishwarya and Shah Rukh Khan was made his brother and brother of Ash.
ALso Read: Mumbai Police asks for contract copy signed between Yash Raj Films and Sushant Singh Rajput
But after the death of Sushant, there was also mention of Chandrachud Singh, who has lost once again, why this star had disappeared from the film industry? The mention of nepotism once again led to the lost star.
Chandrachud is very soft and introverted from nature, he does not easily meet anyone. So in Bollywood, he could not establish his trio among smart people, but there were two reasons for his disappearance. One, his terrible accident happened in Goa, due to which he could not even raise his hand for years. The second reason was their divorce and the responsibility of raising the son alone.
When Chandrachud decided that he would raise the son himself, he felt that he needed a lot of time and solitude for this task. Due to this also he had to leave Mumbai.




Now his son has grown up. They themselves have become sane. So when director Ram Madhwani invited him to Mumbai to work in the 'Arya' web series, he could not refuse. Chandrachud says, long ago he signed a film with Sushmita Sen, which was not made. His desire to work with Sushmita is now being fulfilled.